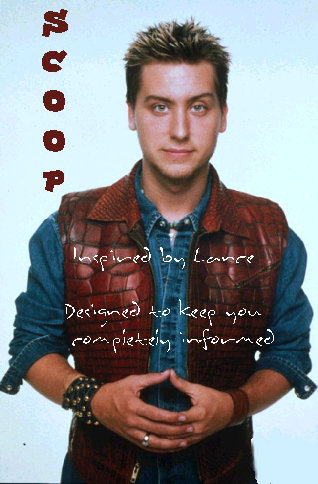 When will *NSYNC be in your town?
Catch the guys on a TV near you!
Be the first to know about brand-new *NSYNC products!
Although *NSYNC Palace strives to provide you with accurate info, being an unofficial site makes it impossible to be completely current and up on changes in *NSYNC's schedule. Check out nsync-world.com (Jive's site for the guys) or nsync.com for the newest and most official news. For tour information, SFX.com and ticketmaster.com are your best bets. Always check these sites to confirm reports before taking any news as complete truth and/or making any expensive or lengthy travel plans.
Want More?