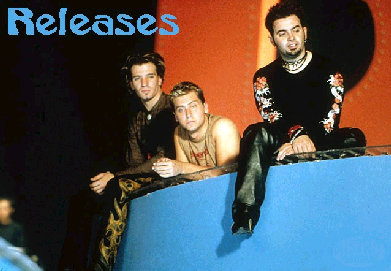 New Stuff
"PopOdyssey Live"
VHS & DVD February 18
Description from nsync-world.com:

PopOdyssey Live follows the men of *NSYNC as they experience the trials and tribulations of 'Celebrity' on their 2001 summer stadium tour. Watch their backstage antics and get a sneak peak into the extensive planning that helps bring the magic of *NSYNC to the stage.
with a running time of almost 90 minutes, *NSYNC's 'PopOdyssey Live' is chock full of exciting shots of their live performances that can only be seen from the best seat in the house...your house.
'Tis the season . . . for the Grinch? Check out the soundtrack to Jim Carrey's masterful "The Grinch" to hear *NSYNC's fabulous contribution - the beautiful, JC-penned "You Don't Have To Be Alone."
Featured Release