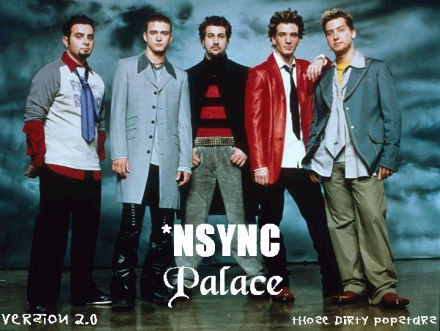 Hi Everyone!

Thanks for visiting *NSYNC Palace! As with any website, this is always under construction. I'm doing a lot of new things right now, and I hope to make this site much better than it already is. Keep coming back to see what's new!

*Lauren*

POPODYSSEY is taking the country by storm! Send me your show reviews and check back soon for my concert and sound check reviews and pics!


*SPECIAL ATTRACTIONS*

(NEW ON THE SITE)





people have visited *NSYNC Palace since December 2, 2000.

Ask yourself what's going on and check out this amazing new collaboration and charity!

Click on the icon above to tell your friends about *NSYNC Palace in one easy step!


Click on the button above to promote your site for free!