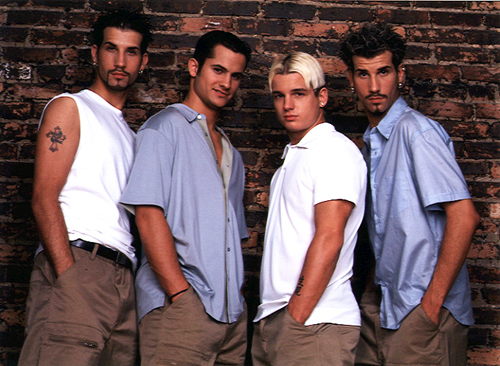 First off, yes, this is a non-*NSYNC spot at the Palace, but it's for a special group, so I don't care if I'm breaking any rules! Now, let me formally introduce you to Mikey, Lucas, Stevie, and Sergio (that's left to right in the pic above). They're a great new (well, new to the public) group that's impressing tons of unsuspecting fans (like me) of some of the other popular pop groups. I personally "discovered" them when I saw Savage Garden last summer and the Fazers opened for them. They wowed the crowd with an awesome combo of dance, hip-hop, and total pop music. After their performance, they stayed around and talked to new fans, signing autographs and thanking everyone for support. Their love and appreciation for their fans is completely evident the second you talk to them, and they deserve success just as much as anyone because of how hard working, talented, and level-headed they all are. That's why I'm featuring them here on *NSYNC Palace, and I strongly encourage everyone to go pick up their first single, "Nowhere," at any local 7-11 or Walgreens store, as well as many additional music stores in the Chicago area. Keep an eye out for their first album in late 2001, and hop of over to their website,
4faze4.com
to find out more about these four great guys!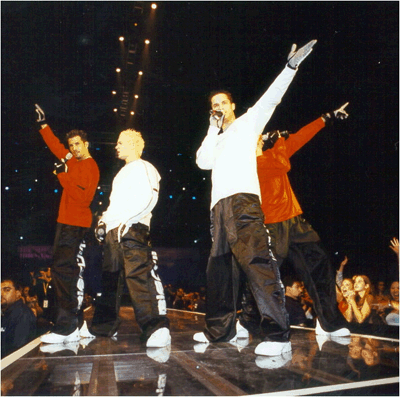 Check out what Faze 4 has to say to their fans!
To the fans: What can we say? You have absolutely NO IDEA how much you mean to us. You are the reason we do this. Seeing smiles on your faces makes it all worthwhile. Thank you for being so loyal and for making us feel so good. We will always try to make you happy. You are our chief inspiration!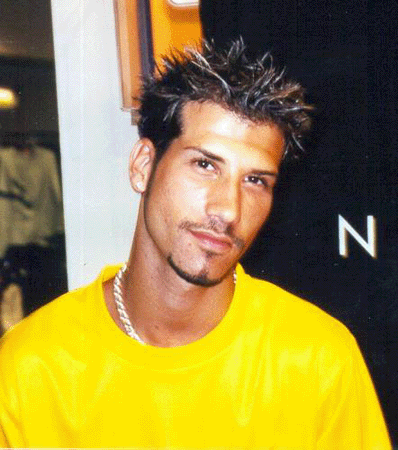 Sergio says bye bye bye for now.